City of Fremont has been added to our College/Career Information Night on Monday, January 30. Help your students learn about the possibilities that are available for them. Careers, Colleges and Military options. Free food and door prizes.
https://forms.gle/FdB9SZ74MktKM3Su8

Youth Baseball sign up: NEW Online Registration FORM   DUE February 20th, 2022
https://forms.gle/gHNi9sT2Qyiwzaee8
SIGN UP in person January 24th between 6:30-7:30 at the Logan View Elementary Gym. Jersey's will be available to try on and board members to answer questions.

*STATE WRESTLING* If you ordered State Wrestling tickets for ANY sessions. Coach Streeter is getting ready to disperse them. Be on the look out. You will be receiving a msg from Coach Streeter or you will be getting an email regarding the transfer of your tickets. Thanks!
LVEF 2nd Annual Trivia Night! Join us Saturday, March 18th at Uehling Auditorium. Doors open at 5:30pm, and game starts at 7:00pm. This is a 21 and over event. Click the link below to register your table.
https://bit.ly/3JaLaEe

There will be a post prom meeting for Junior and Senior parents on Wednesday, January 25 at 6:00 p.m in the Logan View lecture hall. Hope to see you there!
Midland University is having a cheer competition this Sunday, January 29th. The Logan View Raider Cheer Squad will perform at 4pm with Traditional & Game Day at 6pm. The public is invited to attend.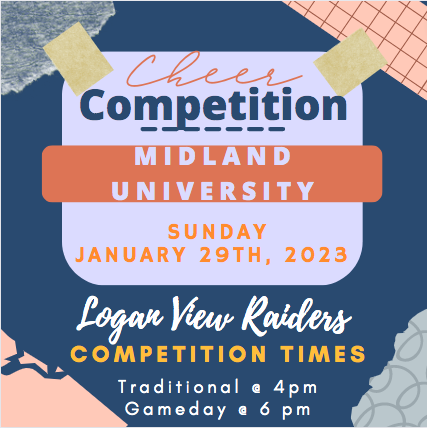 College and Career Information Night for 10-12 grade students, parents/guardians at Logan View. OPEN HOUSE on Monday, January 30 from 5:30 p.m. - 8:00 p.m. Register before Thursday, January 26 at
https://forms.gle/ATswkfuVmPUMtLN7A
See the website for more details.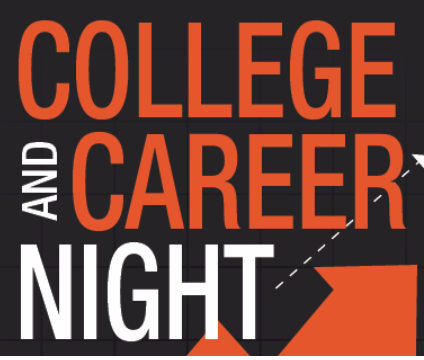 Good morning, road conditions have not improved as I hoped. Logan View Public Schools will be closed on Thursday, January 19th.
SENIORS! What are you going to do on your Snow Day! Apply to Scholarships! Finalize your college or career choices! Complete the FAFSA. Preparation equals success!

Logan View Public Schools will be closed on Wednesday, January 18th. Stay safe and warm Raiders.
College/Career Open House - Monday, January 30 for 10-12 grade students and parents/guardians. Sign up before January 26. Over 10 colleges reps, 3 military affiliates and 4 business and industries will be in attendance.
https://forms.gle/1vGiBTVyTTjvXxDB6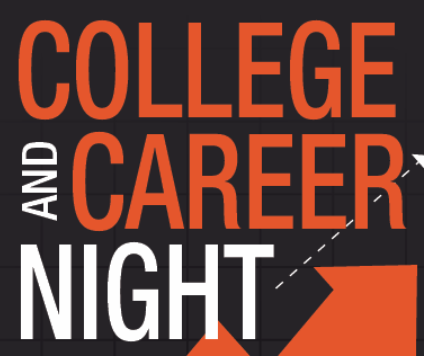 The Logan View Spanish Club is hosting Taco Tuesday tomorrow, January 17th during the basketball games versus Arlington . From 5:00 pm - 8:00 pm there will be nacho or taco plates and a drink available for $5 a plate. All proceeds go toward Spanish Club activities and field trips.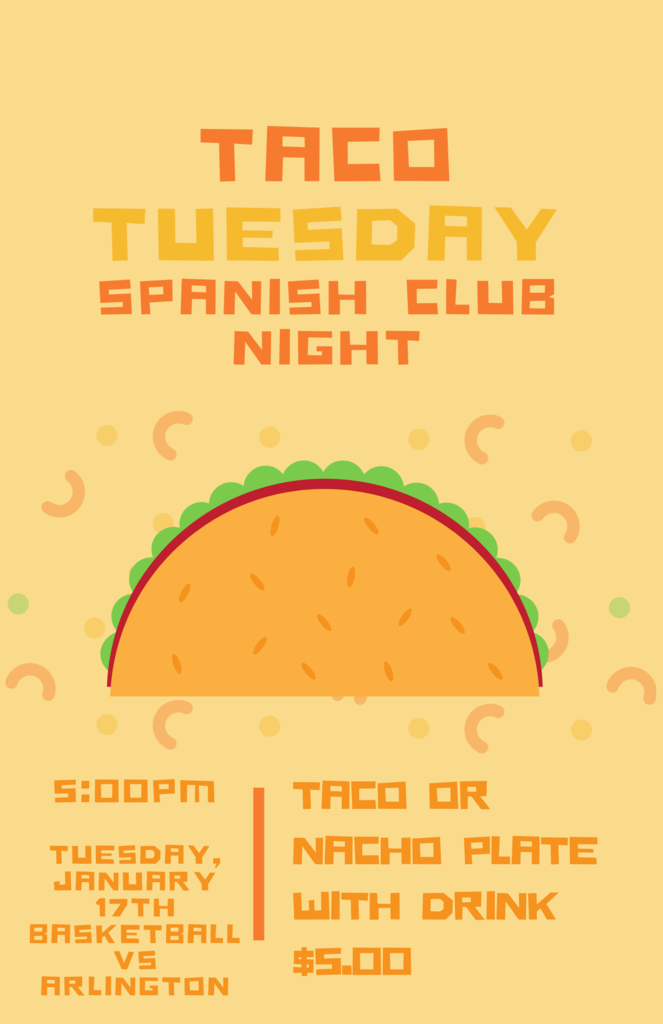 January Menus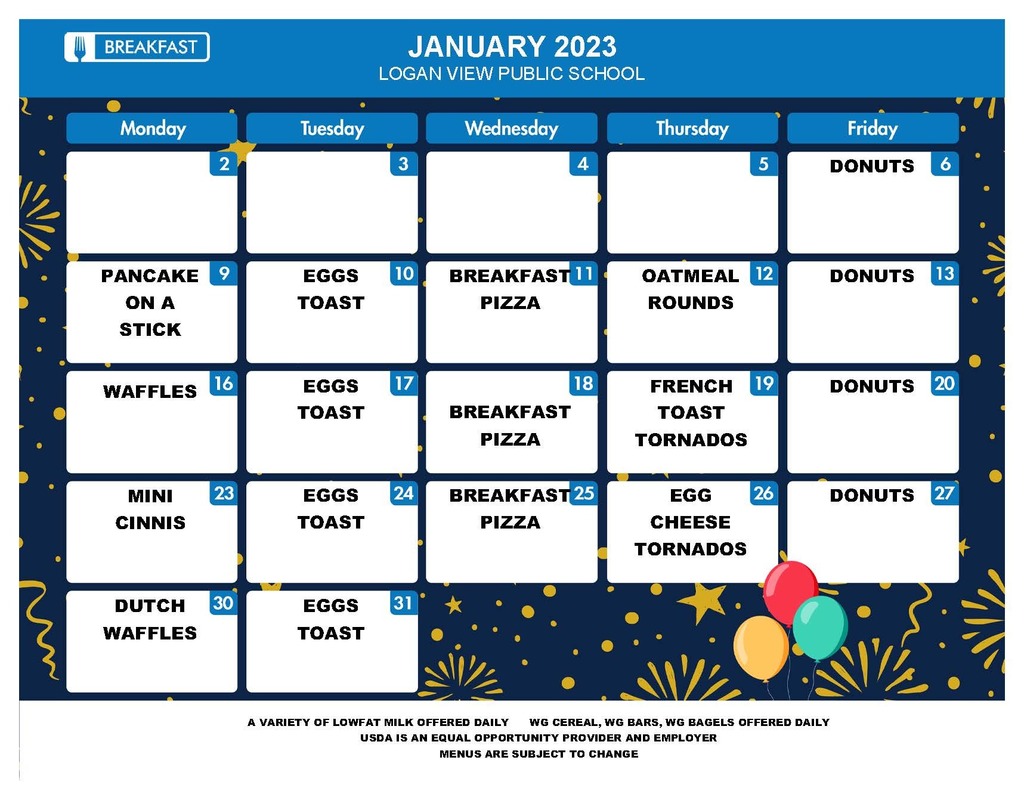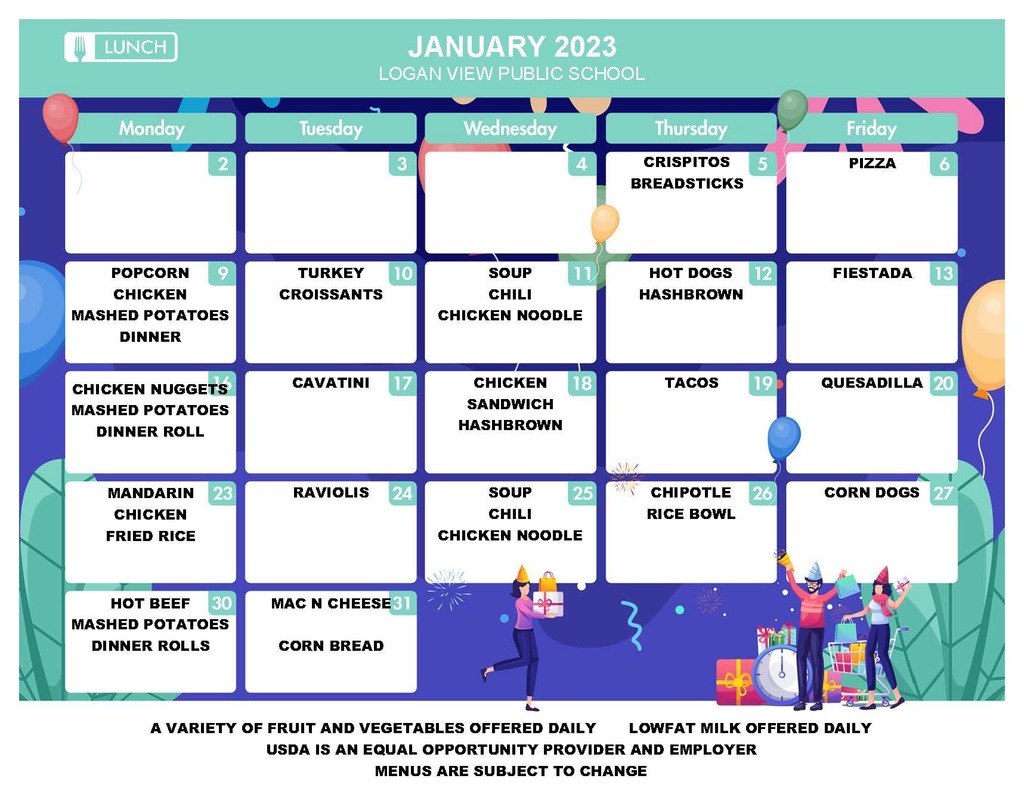 College and Career Information Night (OPEN HOUSE) - Monday, January 30 from 5:30pm - 8:00pm. This event is for 10-12 grade students and their parents. Great night to find out about many opportunities that are available for your student. More info to come.

Logan View Public Schools is look for full time and part time bus drivers. If you have a CDL or are willing to get a CDL we could use your help as a full time route driver or substitute / activity driver. The application can be accessed by using the link below.
https://loganviewne.tedk12.com/hire/Index.aspx
The Kindergarten - 3rd Grade Winter Music Program will take place on Friday, January 13th in the elementary gym. There will be a matinee showing at 2:30 and the evening production will start at 7:00.
SENIORS! Susan T. Buffett scholarship is due February 1. Reminder that you MUST have completed the FAFSA before you can submit your application.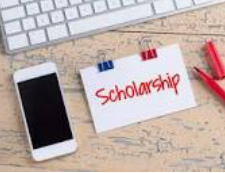 Bishop Neumann is no longer able to play a JV girls game on Tuesday, 1/10/23. The schedule will now be as follows: JV Boys - 4:30 Varsity Girls - 6:00 Varsity Boys - 7:30 All games at Bishop Neumann high school.