A reminder to Junior High students & parents: Permission slips & payments for next week's field trip are due Friday (tomorrow) February 24th.
LV GOLF TEAM: A reminder that golf gear orders & payment are due Friday, February 24th (tomorrow). Get these in to Coach Kriv!
Parents: Logan View Elementary teachers have sent you a link to sign up for Spring Conferences. If you did not receive the link, please get in touch with us ASAP. We look forward to hosting conferences on March 6th or 7th.
Information Sessions for 9th grade and 10th grade students and parents during Parent/Teacher Conferences. The 30-minute session will help students and families feel more confident understanding the importance of grades and activity involvement and how to better prepare for college and careers. Other topics to be covered will be leadership and college credit opportunities and class registration. Monday, March 6 at 6:30 p.m. and Tuesday, March 7 at 7:00 p.m. in the High School lecture hall.

Let's GOOOOOOO!
Seniors! Earn some free money by filling out scholarships. Local scholarships are due March 1. However, make sure you also check out scholarships through the search engines approved by Education Quest on the Counseling Home Page.
https://www.loganview.org/page/scholarships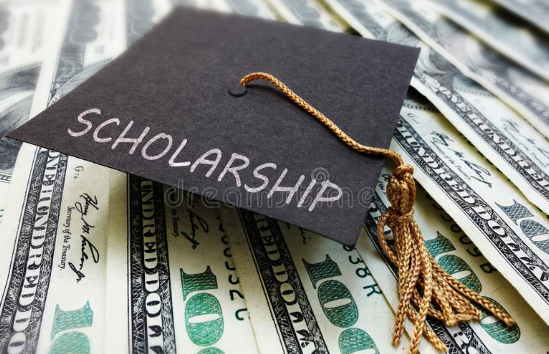 "The kind of kindness the world needs is practiced. It's not random acts, it's thoughtful consistent acts over time. Nice is just a reaction. If you're nice to me I'll be nice back to you. If nice is reactive, kindness is proactive."
https://www.randomactsofkindness.org/rak-day

Logan View NHS members spent Valentine's Day giving back to their community. NHS Members presented the Life House Pantry and Thriftology with donations and helped volunteer their time at the store and residence facility. #LoganViewHS #volunteeropportunities #bekind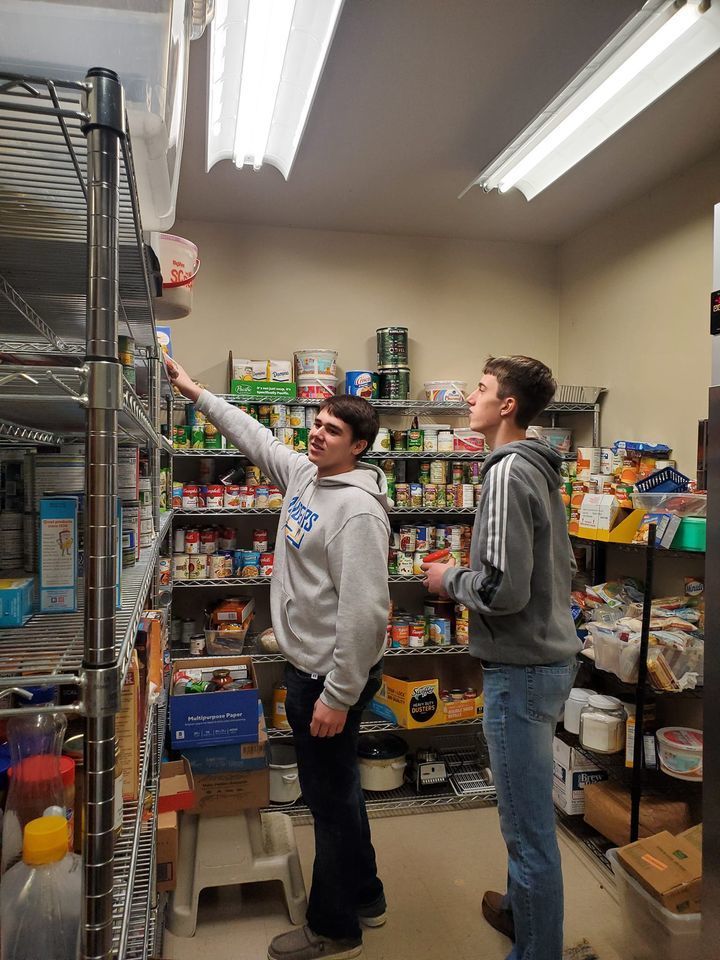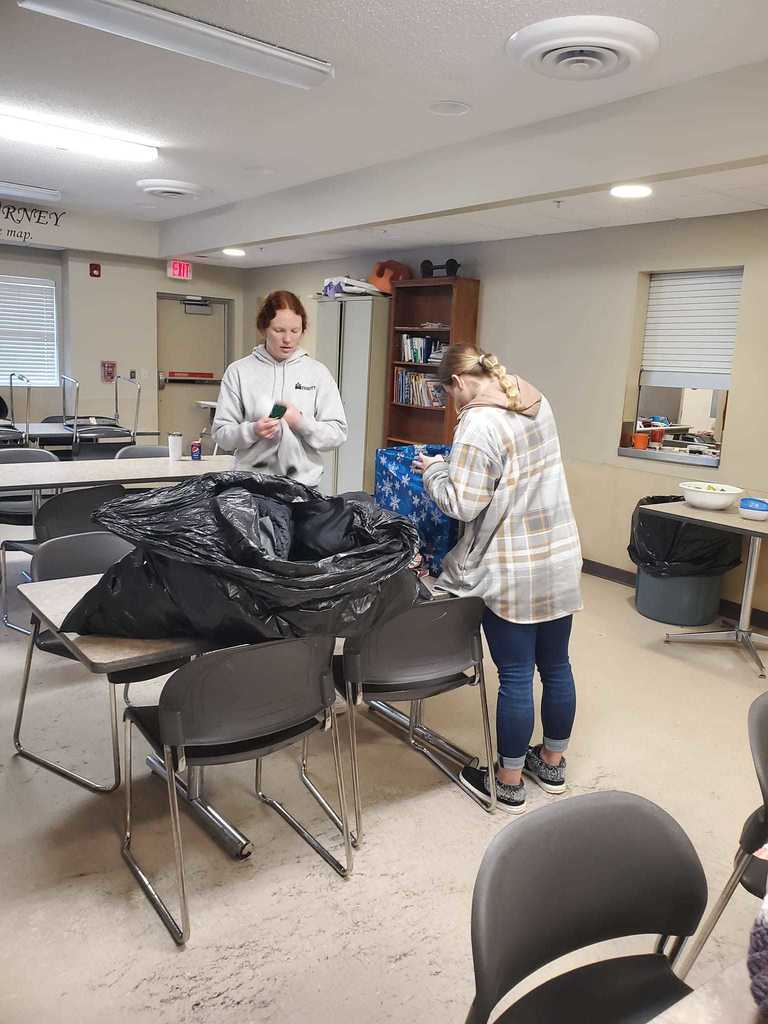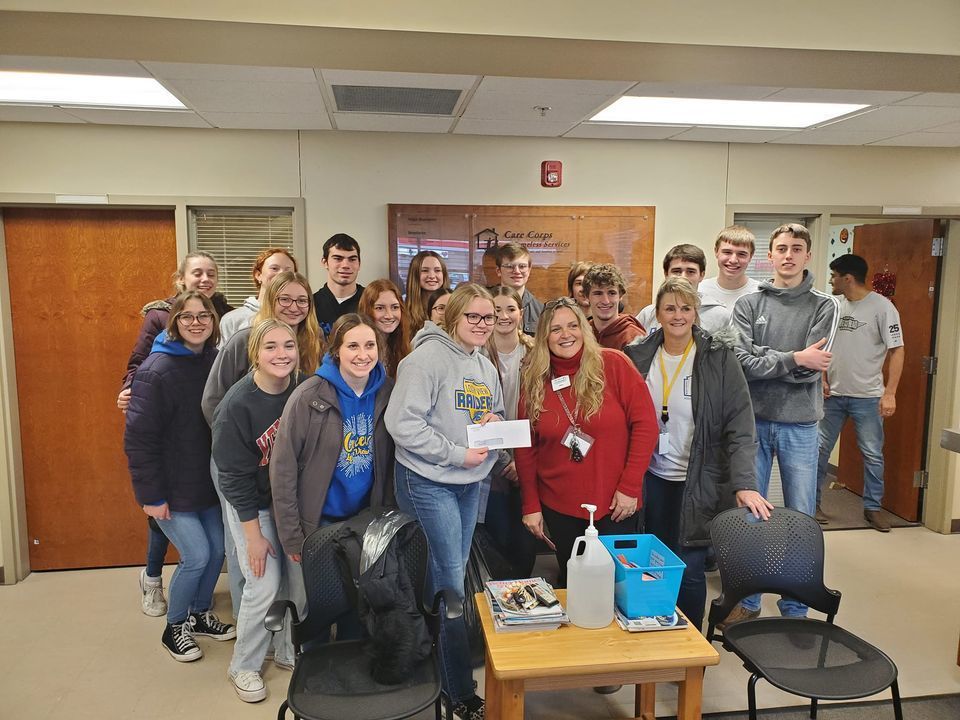 How did you share your love on Valentine's Day? Logan View NHS members volunteered their time to FurEver Homes, Inc by helping play with the animals. #LoganViewHS #volunteeropportunities #bekind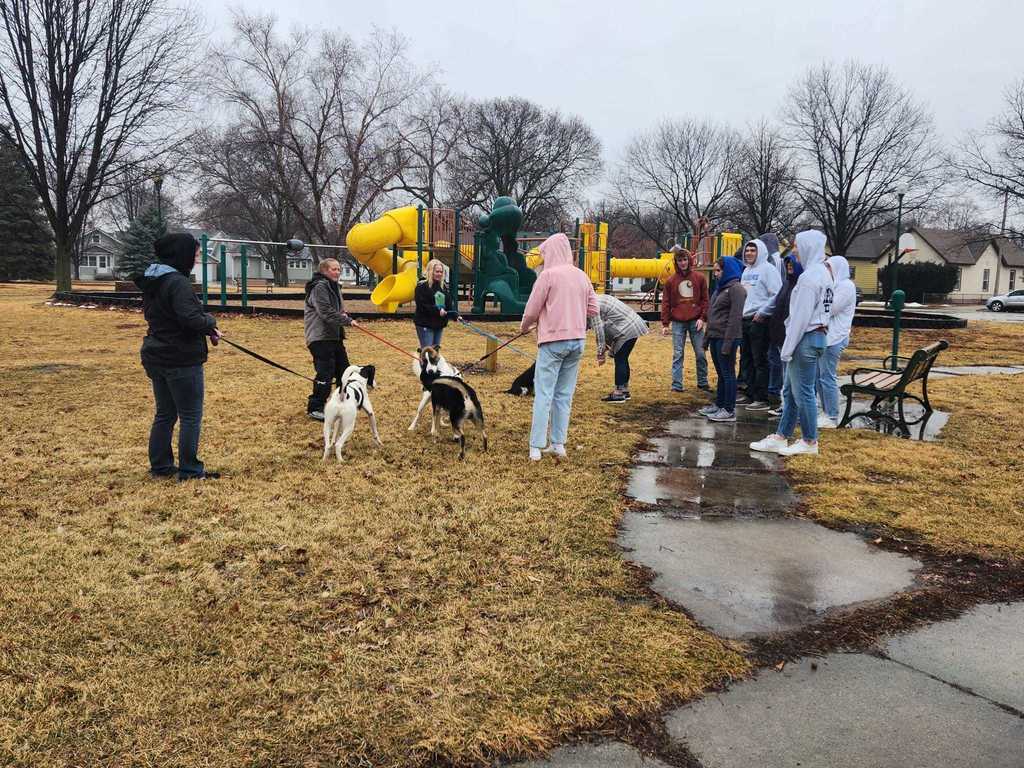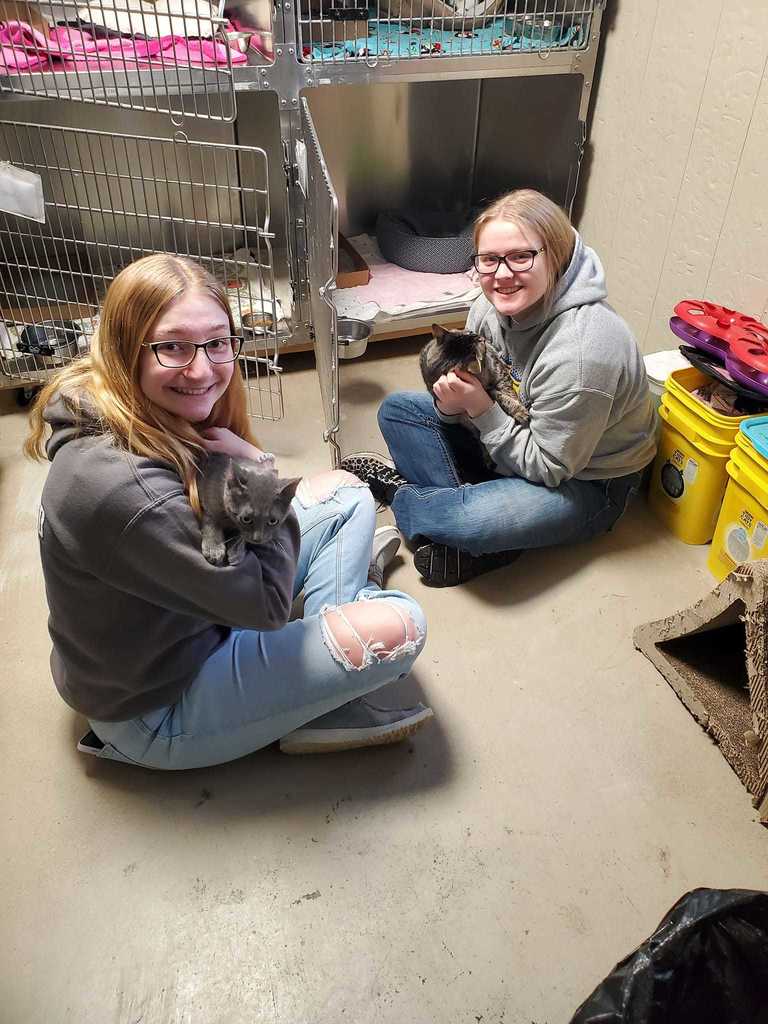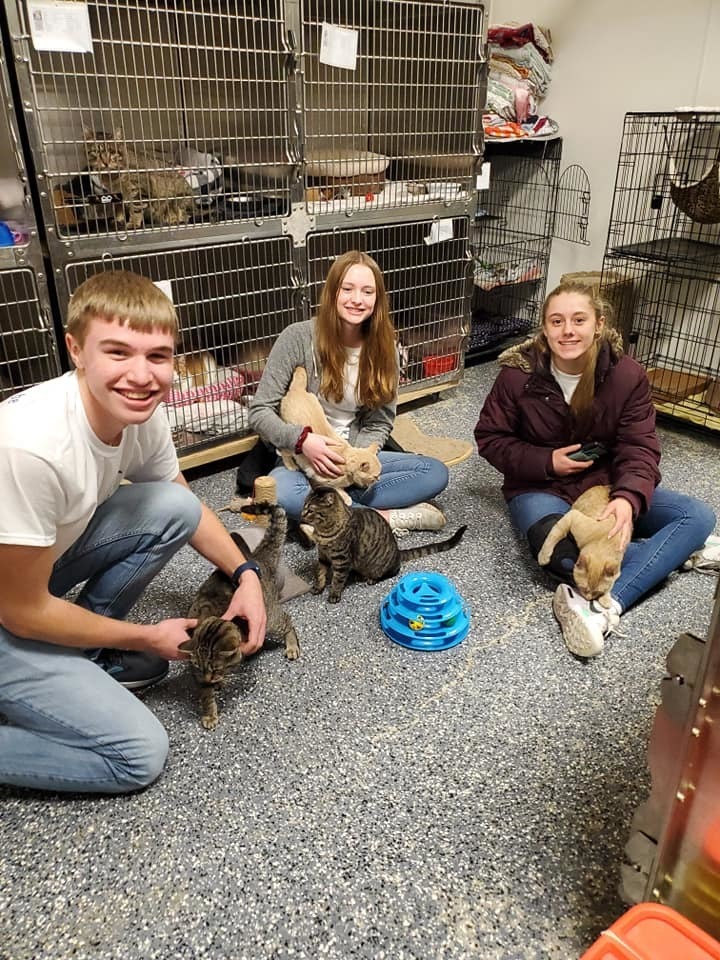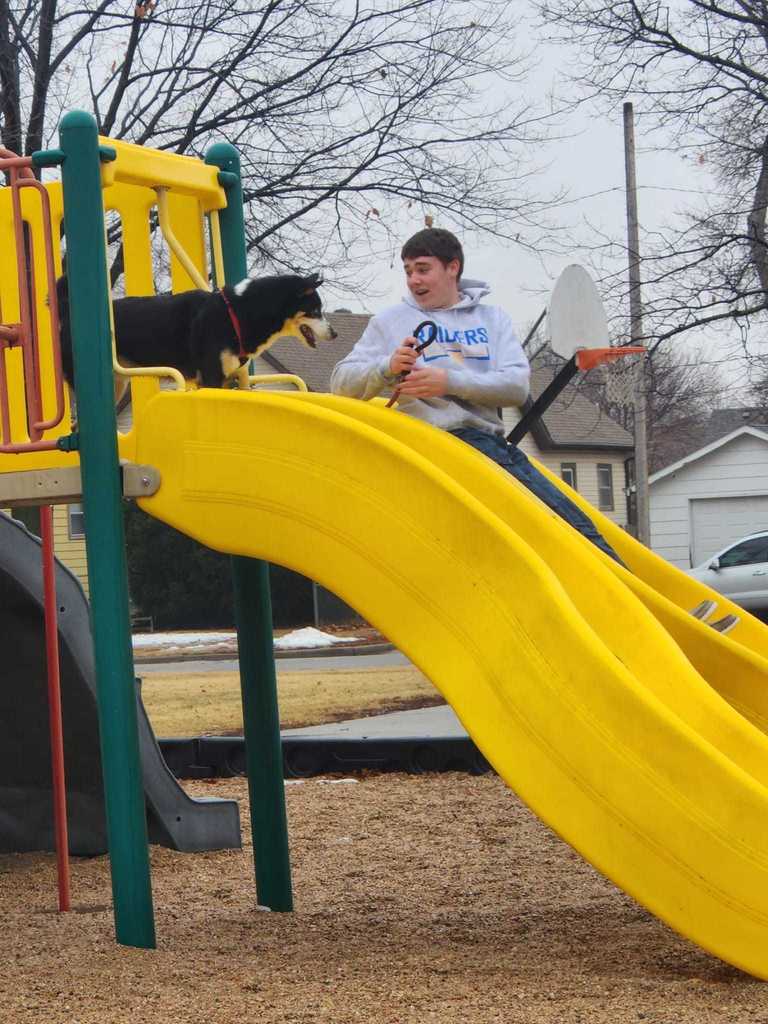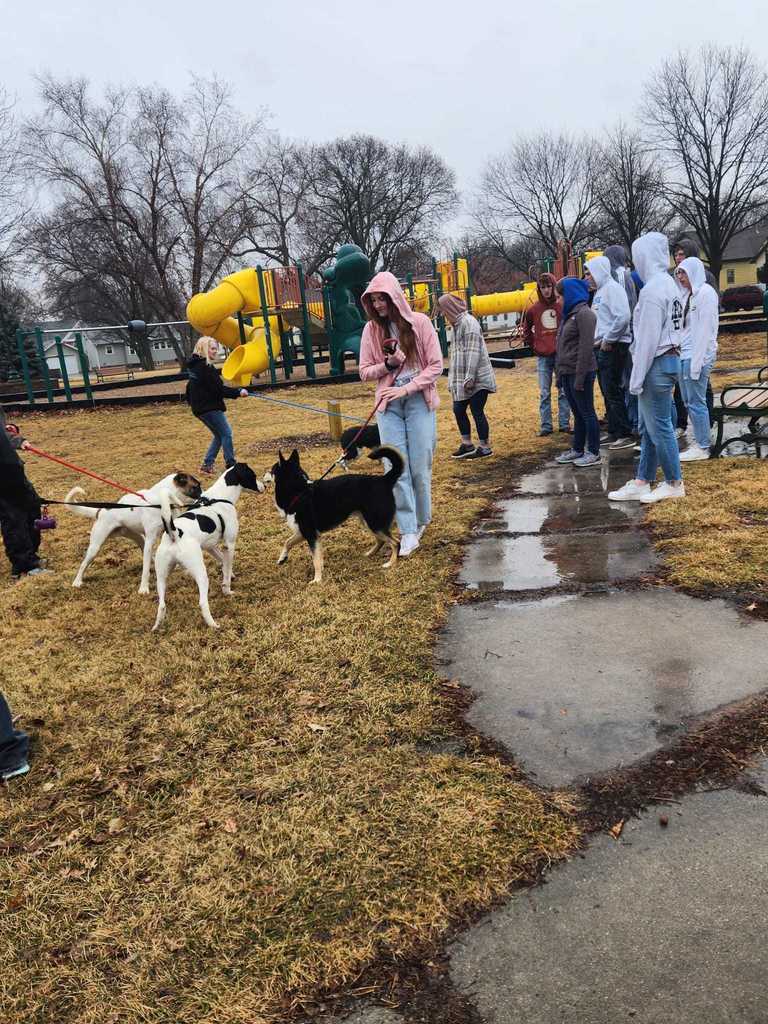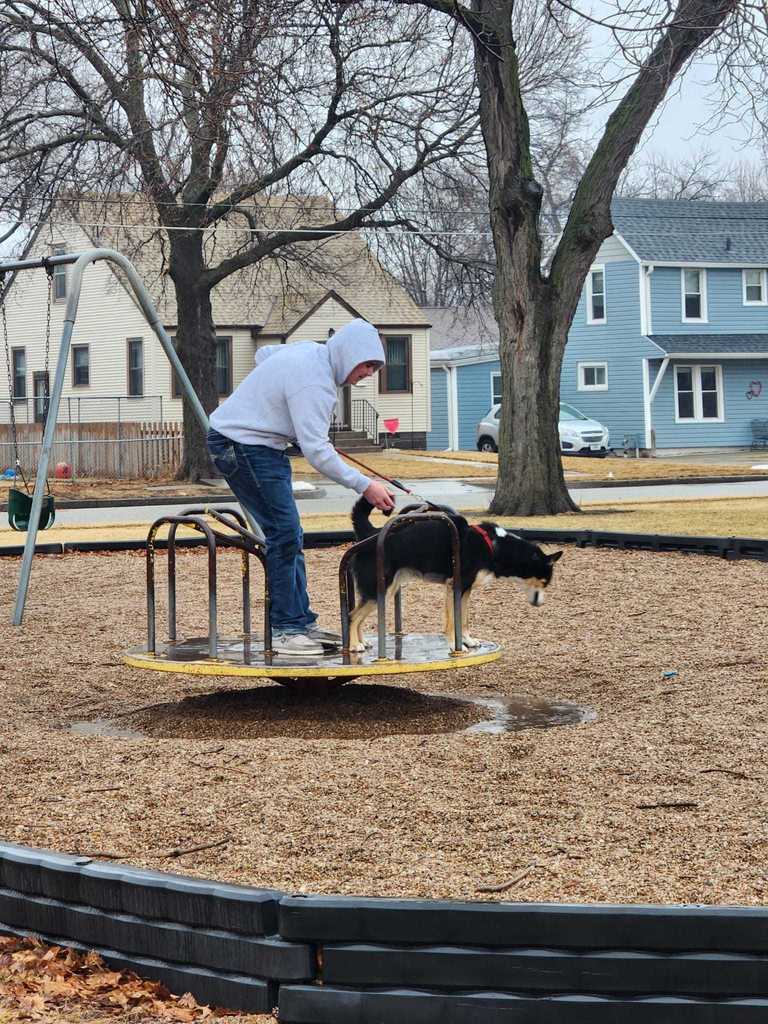 District Wrestling at Boone Central will be live streamed the next 2 days at the link below. It will take you to the Cardinals Striv Channel. Wrestling starts at 3:30 today and 10:00am Saturday.
https://striv.tv/channel/boone-central/

Congratulations JH Wrestling for winning the Stanton invite. Had to win the last three matches, 2 of which by pin to seal the championship. Way to go fellas!!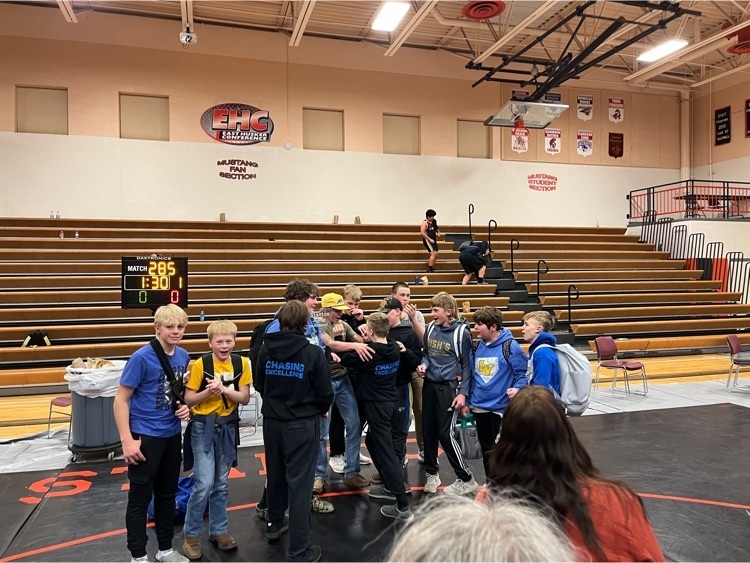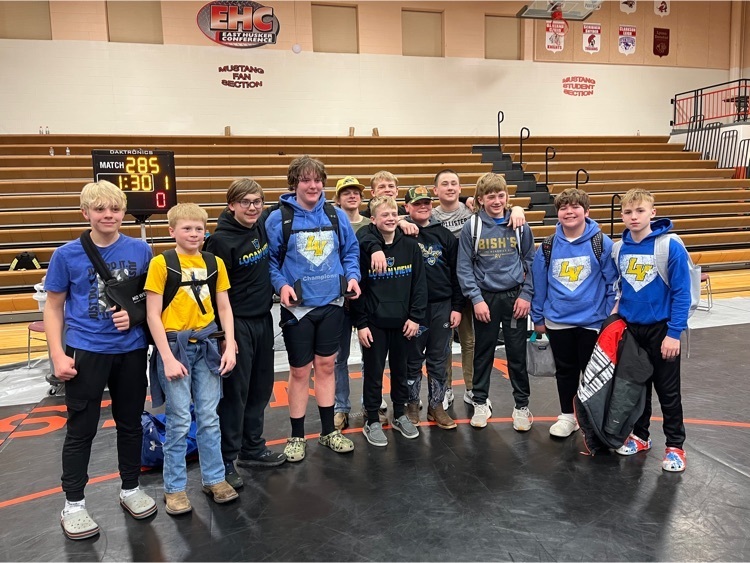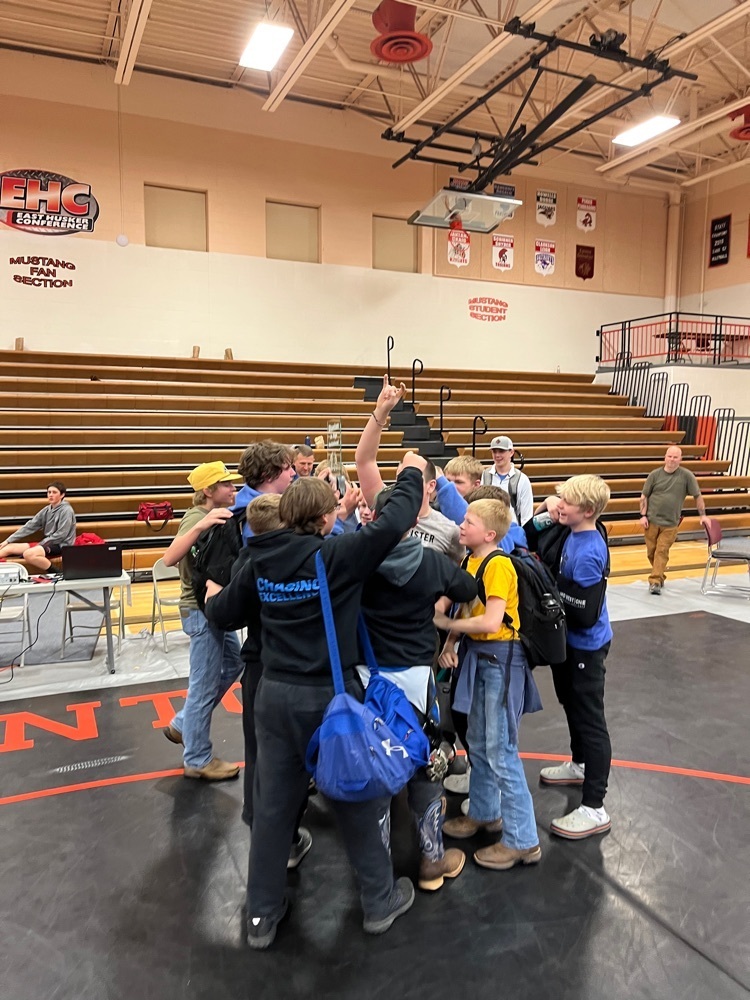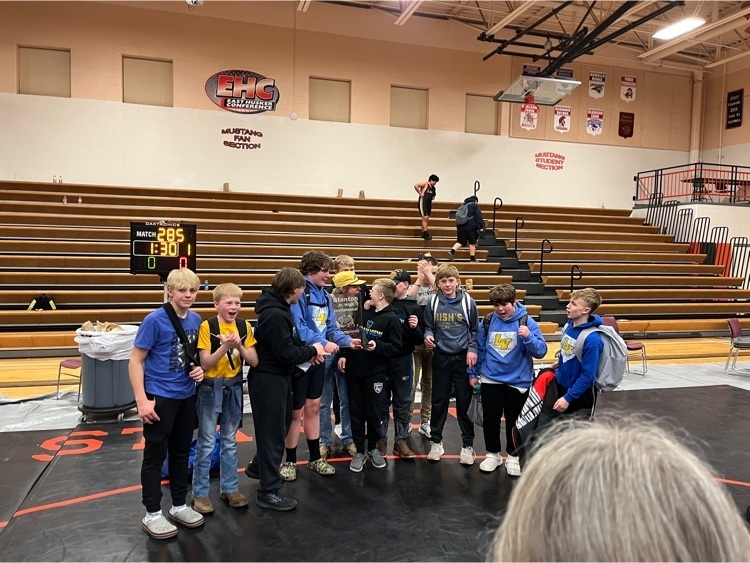 Senior night tonight. Booster club has a soup supper. Come on out!
The Junior High girls' basketball games at Cedar Bluffs on Thursday 2/09/23 will now start at 3:30 pm. "B" game followed by the "A" game.
The Nebraska American Legion Junior Law Cadet Program is for juniors who want to explore and experience the various aspects of law enforcement. See Mrs. Hanel for more information. Applications are due March 1.
http://www.nebraskalegion.net/programs/jrlaw.html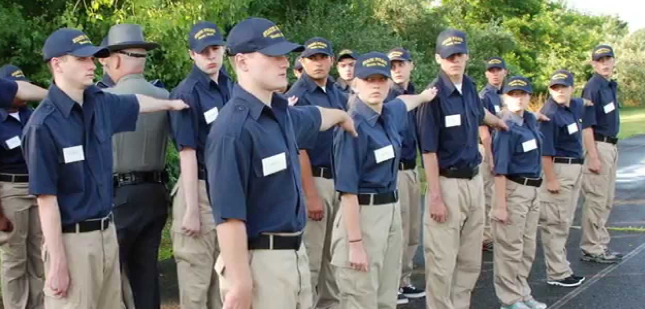 February Menus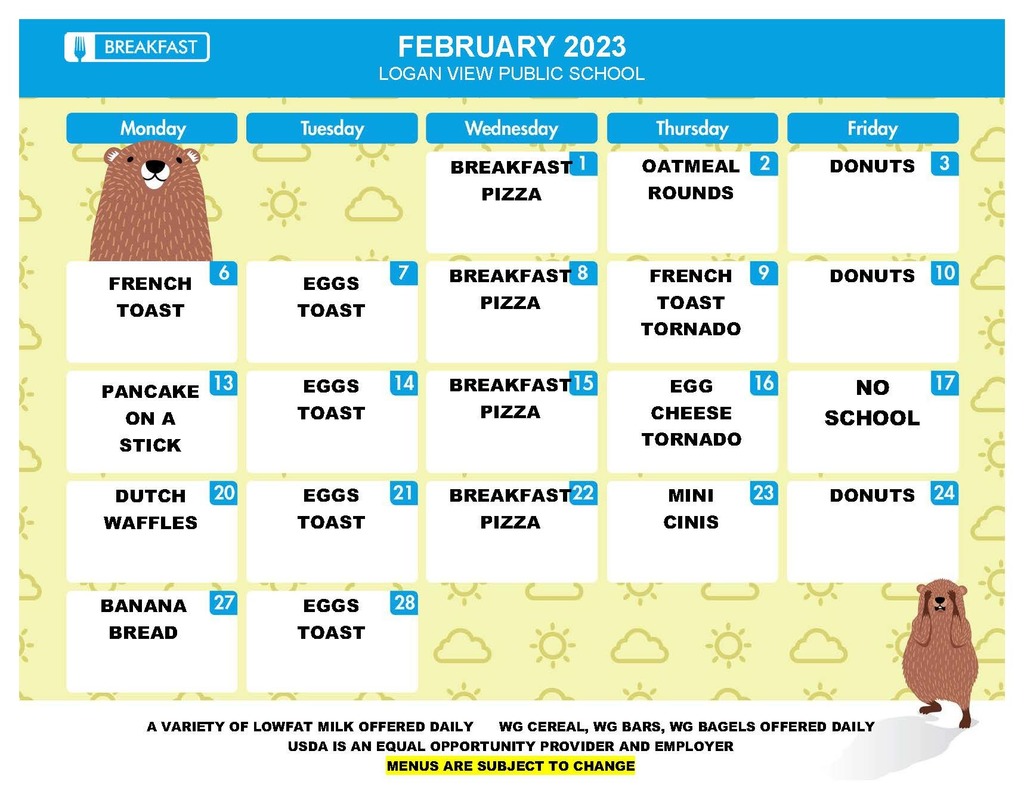 @wrestling_lv girls start the district tournament in Madison this afternoon at 3:00. @LVSSHoops & @LVSSBBall host Louisville tonight. It is Booster Club Soup Supper night & senior recognition will take place between the varsity basketball games. #LoganViewHS

Here are the State Duals schedule and points break down for this Saturday in Kearney. We will be facing Broken Bow in the opening round of the Duals! Go Raiders!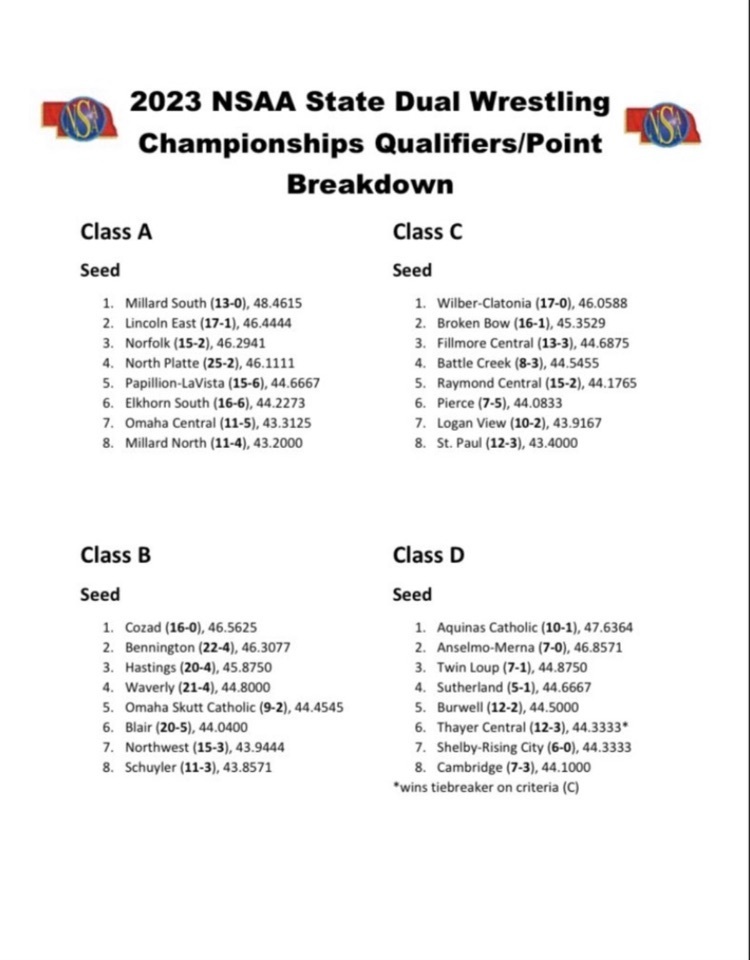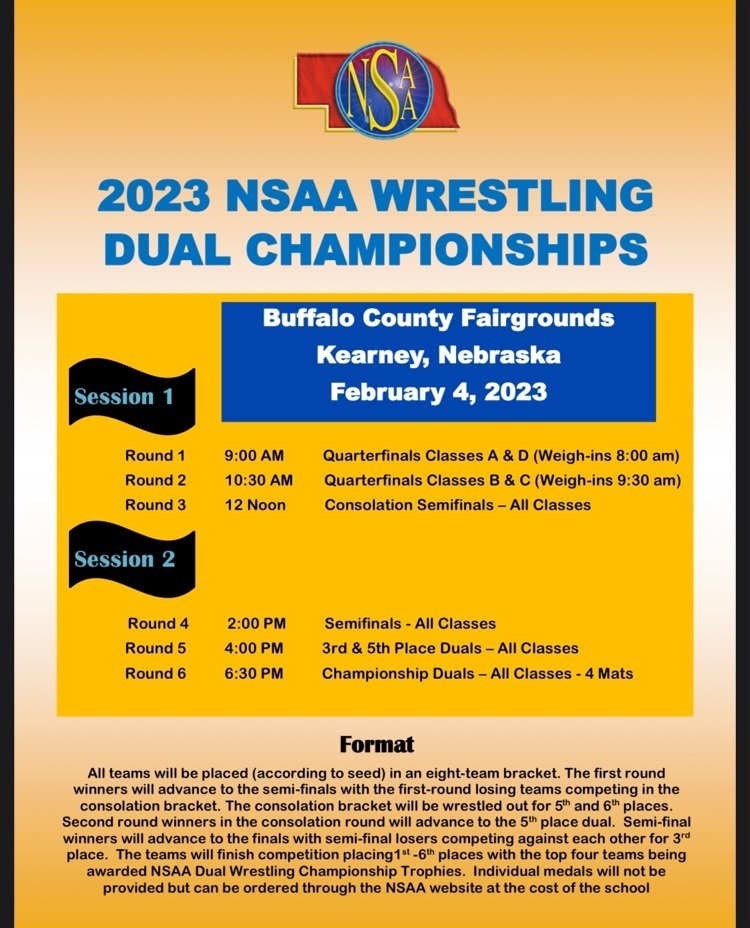 *Wrestling* State Duals shirt orders! Due Monday 11:59pm! Last year they brought them to our hotel in Kearney to pass out. If you won't be at State Duals we'll have them at the school after state duals.
https://loganviewstatedauls23.itemorder.com/

Logan View is hiring the following positions for the 23-24 school year. Early Childhood Teacher Elementary Teacher (1st Grade) Secondary Math School Psych / SPED Director Interested candidates apply at:
https://loganviewne.tedk12.com/hire/Index.aspx
Don't forget to register if you plan on eating at the College and Career Information Night on Monday, January 30. This event is for 10-12 grade students and their parents from 5:30-8:00. Information sessions for Juniors and Seniors.
https://forms.gle/FdB9SZ74MktKM3Su8